SILABAS NET
Separate and count the syllables.
im-prob-a-ble-ness
How many syllables has improbableness? 5 syllables

im- Is a derivational prefix meaning "not, without, into, on, near, towards". Example: imbalance ("lack of balance"), import, immoral, impregnable, impossible, imposter. Comment: im- (before b-, m-, or p-).

More information
Number of characters: 14
Different letters: 11 (a, b, e, i, l, m, n, o, p, r, s).
The word "improbableness" backwards: ssenelbaborpmi
Anagrams of "improbableness": 0 (Not exist)


---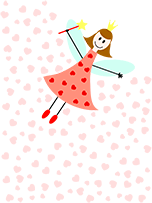 Silabas.net
Separate words into syllables. The best online syllables divider in English, for poets, homework, linguists, etc.


---

[Català (Catalan)]

[English (English)]

[Español (Spanish)]

[Français (French)]

[Italiano (Italian)]

[Português (Portuguese)]


[ Contact us ]
(C) www.silabas.net